YEAR:1997
Initial Price: $8600
Configuration:
200MHz Pentium Pro microprocessor with integrated 256KB L2 write-back cache -currently missing
Standard 32 to 512MB of EDO ECC DIMM
Four 32-bit PCI, two ISA, and one PCI/ISA combination slot
A PC Server Wide Ultra SCSI PCI Adapter
A total of six drive bays (two 5.25-inch half-high and four 3.5-inch slim-high) supporting up to 22.63GB of data storage
SVGA PCI adapter with 1MB video memory for optimized resolution in systems management and setup applications
An 8X-speed SCSI CD-ROM drive
1.44MB diskette drive
Two high-speed serial ports, and one parallel port
4X 2.1GB Ultra SCSI 5400-rpm hard disk
10/100Mbps Ethernet PCI adapter standard with the preconfigured mode
4 X 7200-rpm IBM Ultrastar 2XP 4.51GB and 9.1GB Wide Ultra SCSI Hard Disk Drives
I got this computer from a friend at its a blast from the past! It features 128 MB of ram, EDO sticks. It can handle up to 512Mb. The computer itself is awesome and I will get back with pics.
Downside is that the CPU`s are missing and it requires the Intel Pentium PRO 180 or 200Mhz.
As I had no time yet to take some pictures with this technological wonder I had googled for one.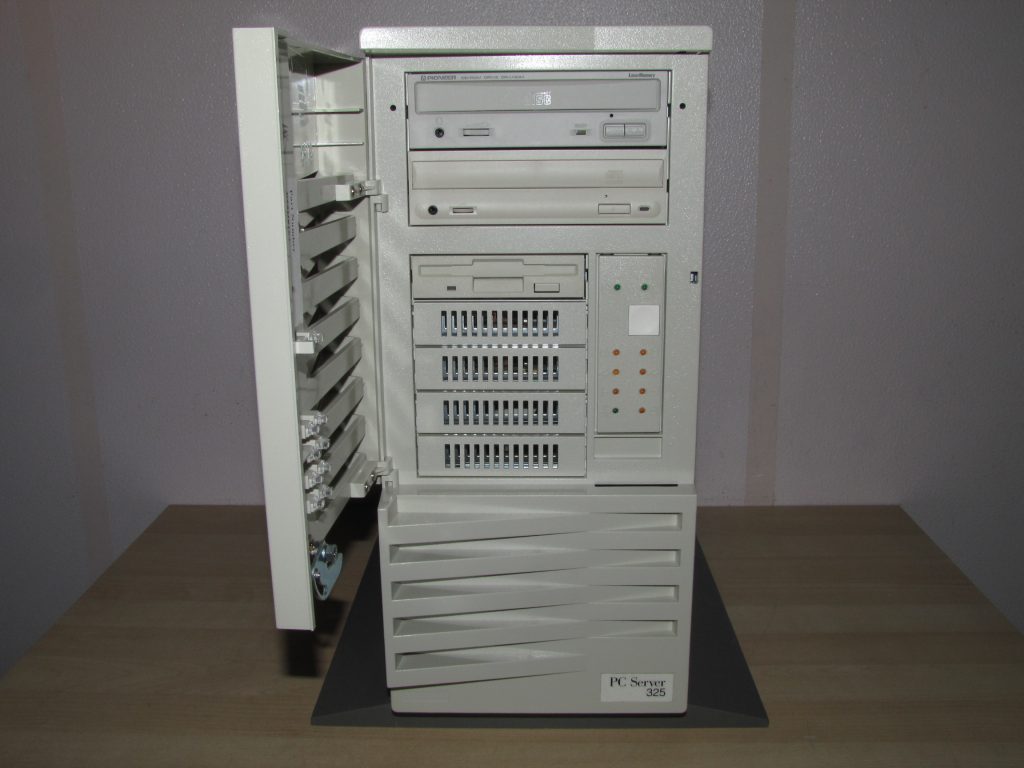 to be continued…