YEAR: 1979
INITIAL PRICE: $525, $1368 in 2016
"Now computers are like toasters, cheap and un-interesting."
The TI 99/4A is a pretty unusual computer. It is the oldest computer in my collection (1981) but at the same time it is technically a 16-bit computer! (it hosts a 16-bit TMS9900 CPU running at 3.0 MHz). It has a very uncommon peripheral support: peripherals would be connected serially to the console and each other, in a 'daisy-chain' fashion – a very weird look if you had it fully loaded. But that is not all… The TI has many more unusual features: support of cartridges ("Solid State Software"), Speech Synthesizer support (you can see mine in the picture), an early "Plug and Play" hardware model and many specialized chips for sound and video (similar to the MSX model).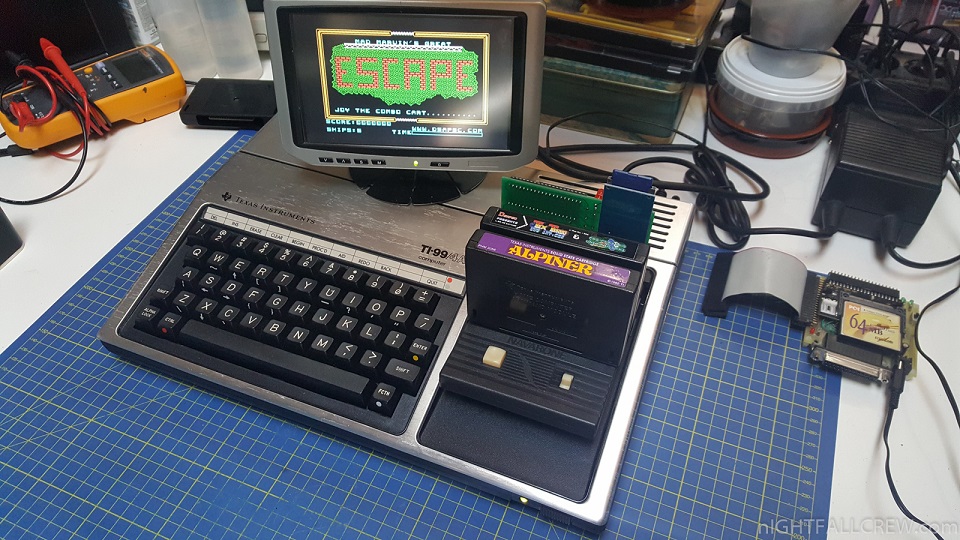 As you can see in the pic, I have both 99/4A models: the original black/aluminum model and the plastic beige one. I prefer the original one not only because it looks better but because the keyboard feels tighter. This is a pretty easy to find computer (eBay has loads of it) but finding ones in very good condition might be a bit of a challenge.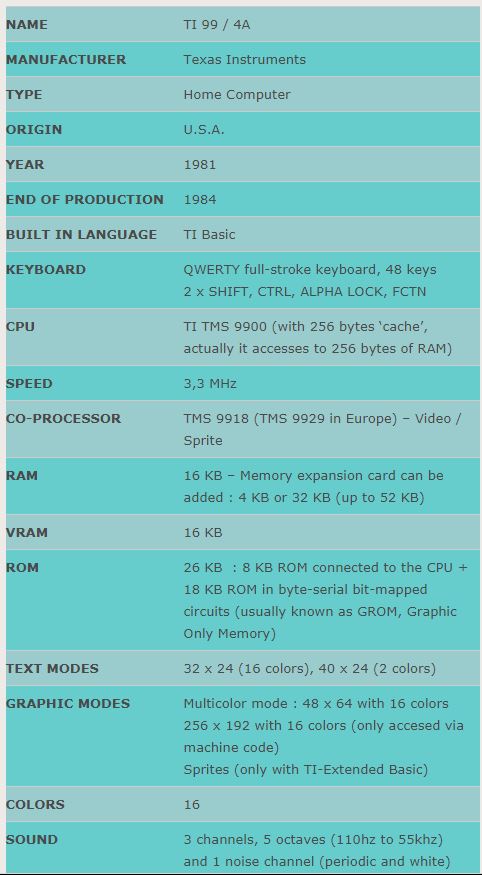 Cartridges are also easy to find and not very expensive. Disk drives are a bigger challenge since you will need a Peripheral Expansion Box ("PEB") which is bulky and not so easy to find. Cassette support is available and probably the best way to go if all you need is to save your own programs. As far as video goes, all you need to do is to find a RGB to Composite cable (like this one) which will give you greatly superior quality compared to RF.
Overall this is a great piece of personal computer history and a fun computer on its own.