YEAR: 1996-1999
Initial Price: UNKNOWN
Seiko-Epson Electronics America has tackled the next frontier – Space – with one of its CARD-PC products flying high onboard the Space Shuttle, and future application aboard the International Space Station. After successfully withstanding radiation testing at the Indiana University Cyclotron Facility, the CARD-PC/486D4 was selected to serve as the "engine" of the Boeing Single Board Controller (SBC) which has been developed for experiments on platforms including the Space Shuttle and International Space Station (ISS).
The Epson CARD-PC underwent strict pre-flight performance evaluations that included tests of launch vibration tolerance and payload electro-magnetic interference before completing its first space mission aboard Space Shuttle Columbia in July 1999 (STS-93).
The EPSON PC/486D4 is a complete computer minus the storage as it has an integrated processor containing a CPU, DRAM, flash BIOS EEPROM, I/O ports, video controller and other functions of a PC motherboard in a compact unit measuring a mere 86x54x7.5mm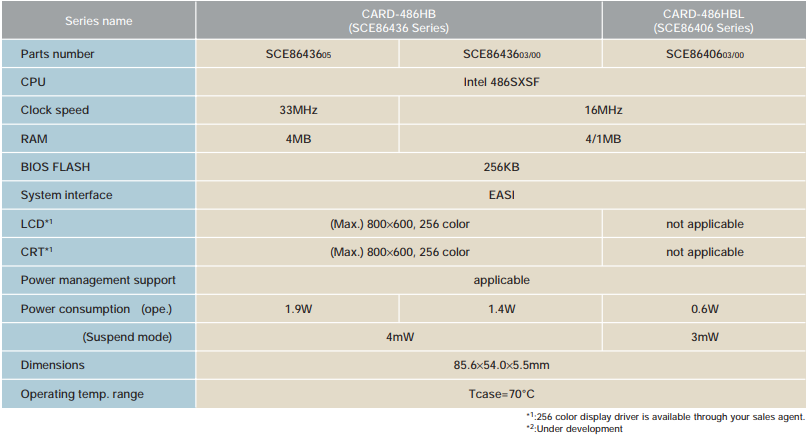 Some cards used 486\16-33Mhz CPU some used RISC CPUs etc. These cards were never used in the industry as PLC controlers, they were used only on the high-end area like aeronautics and space.
Download Manual Here