Year: 1997
Initial Price: $3199, $5,187 in 2020
The Armada 4150T is one of the best sub notebook, ultra-portable that you could buy in 1997 . It has almost same specs like the Armada 1590DT but it costs $1000 more.
Why is that?
Its sleek and slim, ultra-portable and light!
This computer was used as a navigation device, using a GPS module on the parallel port. It has a full Europe map, Europe of 1996 that is… 🙂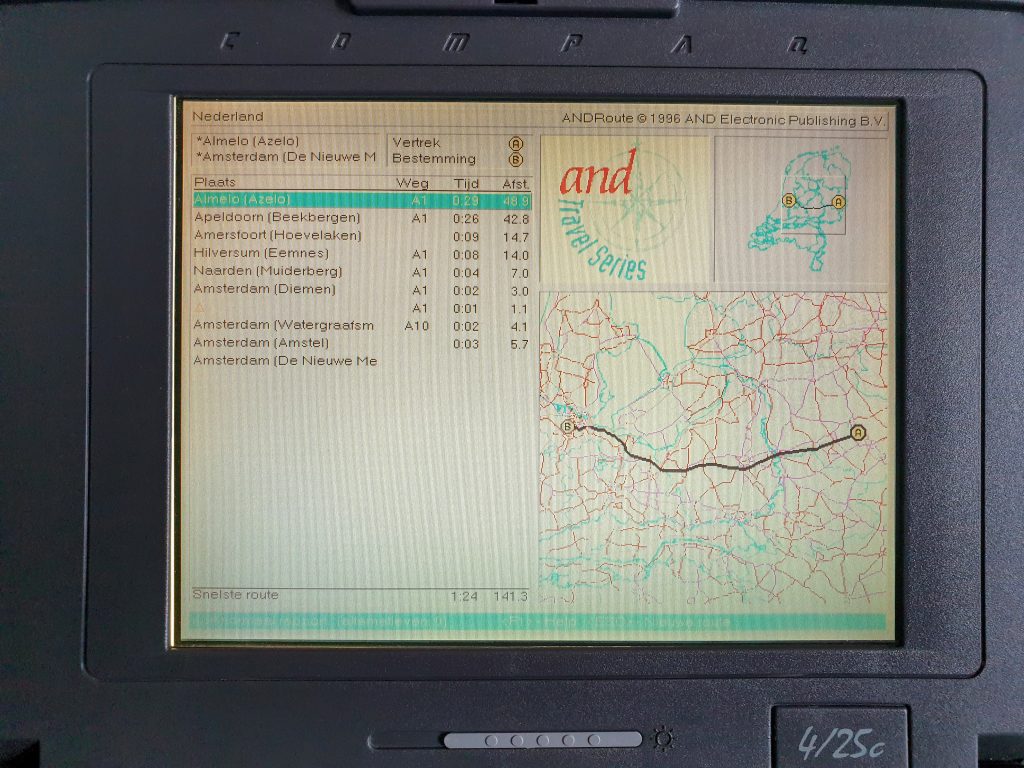 Configuration:
Intel Pentium MMX 150Mhz
32MB RAM (16MB internal 16MB module added)
2024MB HDD (original equipped)
12.1 Active Matrix Display
No internal CD-ROM or FDD
The handle is actually the secondary the battery pack that I find very ingenious. It can be removed at any time by untightening the two bottom screws.
The display is very sharp, its like you can see the scan-lines on a CRT device. The touch-pad is responsive and the keyboard has very pleasant to type.
Bottom line: The Compaq Armada 4150T is the perfect road partner of 1997!