Year: 1993
Initial Price: $1,150,
$2,071 in 2020
The Highscreen 486 SX 25 was a computer designed to out-stand the Toshiba T1900 Notebook computer. Because of its light weight and its big battery pack this notebook was bought as a desktop replacement power tool that you could take with you on the go. This computer was manufactured for some specific corporations and the quality build is awesome!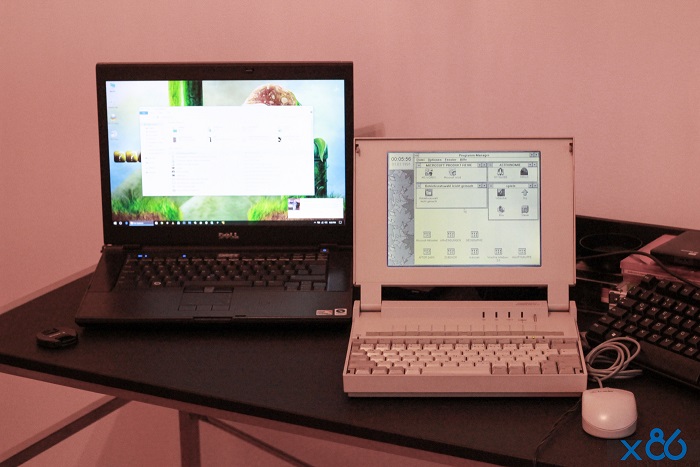 CPU: Intel 486 25 Mhz SX
RAM: 4mB
HDD: 80 mB
Display: Monochrome
Power: Original Power Adapter 110V\220V autosensing
This computer was saved from a flea market. It has all original accessories. Carrying bag, mouse and power adapter.
Visit us on Facebook