Year: 1983
Initial Price: Unknown
CPU HD61913 CMOS VLSI
SPEED 455 kHz, ceramic resonator used as system clock
RAM 2 KB (1568 bytes for BASIC)
ROM 12 KB
SIZE / WEIGHT 173 (W) x 90 (D) x 20 (H) mm / 258 g (with batteries)
I/O PORTS 12-pin expansion port for cassette interface
POWER SUPPLY 2 x CR-2032 lithium batteries
Integrated NiCd batteries for printer. External charger CHA-1 (4.8V/4.1W)
PERIPHERALS FA-3 cassette interface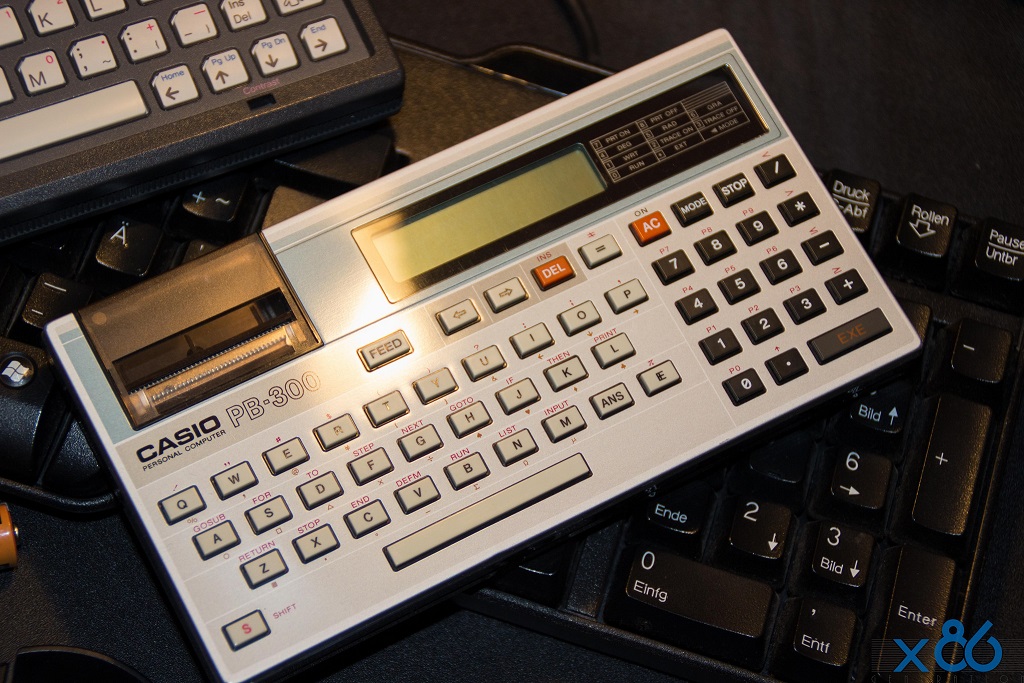 Basically, the PB-300 was a PB-100 with more RAM and a built-in thermal printer. To our knowledge, Casio was the only company who designed real pocket size computers with integrated printers.
Of course, the PB-300 was substantially larger than its elder brother, therefore the keyboard could be laid out more generously, with a real space bar and an additional key for paper feed.
Due to the different physical dimensions, the main PCB had a different layout. However, the logic circuits were identical to the PB-100, with an additional HD61914 RAM chip. No further RAM expansion was made available.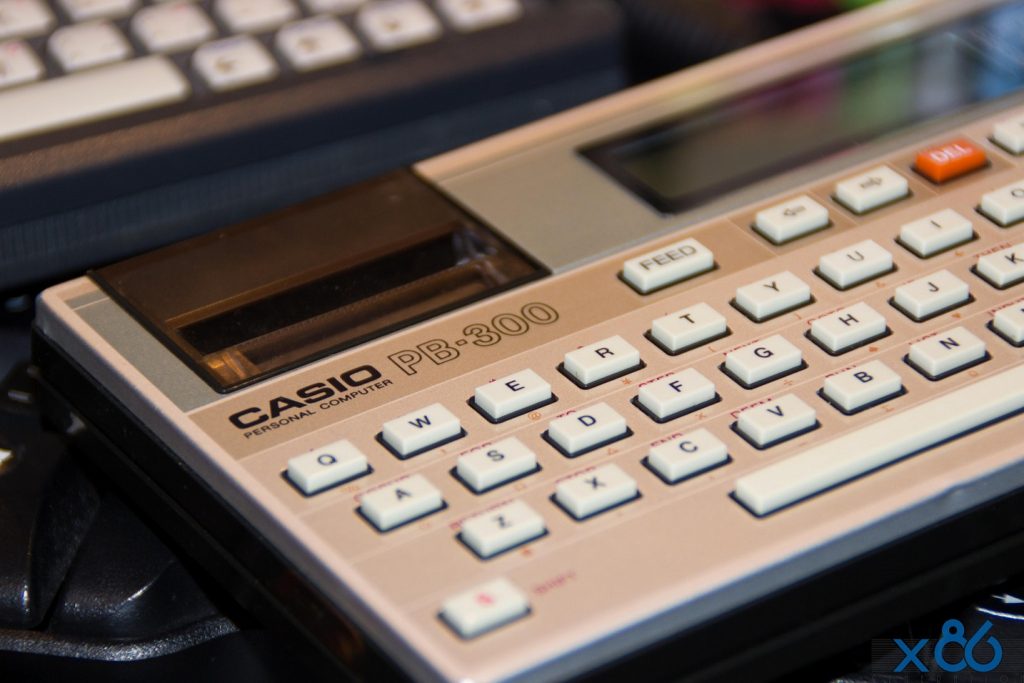 As printers needed much more energy than the computer components, a 4 x 1.2V NiCad battery pack had to be integrated, which needed to be charged with an external power adaptor. The necessary printer and battery charging circuits were built onto a second PCB.
The printer used thermal paper of 39 mm width and was able to print 20 characters per line, making printed listings a little bit more legible than on the 12-character display.
To sum up, the PB-300 was a really cute machine. Imagine taking it with you in 1983 and impressing your friends by printing business cards when needed.
The PB-300 was also sold in Europe under the name Olympia OP-644.