YEAR: 1989
Initial Price: $3,699, $7,633 in 2020
Zenith Data Systems (ZDS) was a division of Zenith founded in 1979 after Zenith acquired Heathkit, who had, in 1977, entered the personal computer market.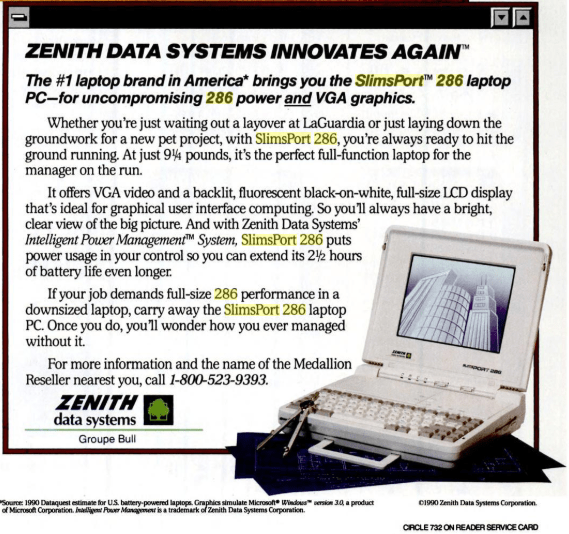 The SlimSport 286 I got from a friend in Bucharest is in awesome shape, almost mint condition but it does not start. I will replace all the capacitors and will update this post.
Meanwhile, I made some pictures.