YEAR: 1983
INITIAL RETAIL PRICE: $7,495, $20,257 in 2021
The Compaq Plus or the Compaq Portable Plus is a 16-bit portable computer equipped with a fixed drive. Its the same as the initial Compaq Portable but instead of two 5.25-inch 360Kbyte drives it has only 1 floppy drive and a 10 MB HDD. It can run all software developed for the IBM PC/XT.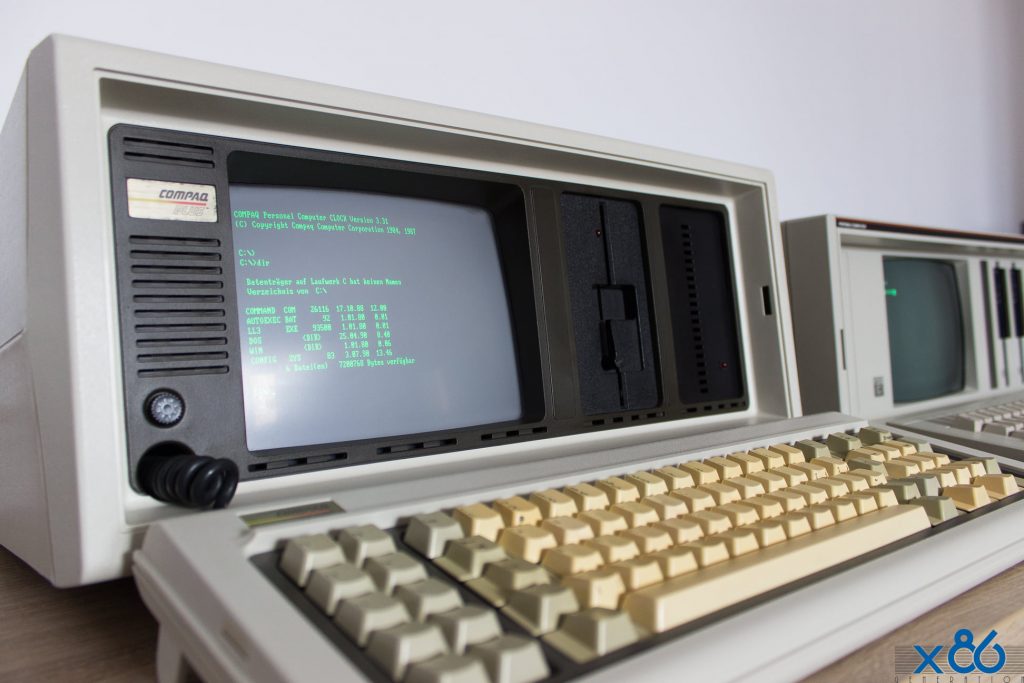 The retail price of the Compaq Portable Plus was $4,995 without the fixed disk and $7,495 with the 10MB HDD. That's $20,257 in 2021! You can buy a lot of computer power with this amount nowadays!
Christopher Daniels left me a comment that I want to share with you:
"I thought I'd point out that the only functional difference between the Plus and the original Compaq Portable was the hard drive, some of which were Conner instead of Seagate, in fact I wonder if this Seagate may have been a repair replacement. I believe they also changed the logo badges with gold backgrounds rather than the silver of the original.
They rushed the Plus out because local computer stores (the main source for purchases) were making a lot of money by offering to swap out the second disk drive with hard drives themselves, drives which were not always designed with portability in mind. Nonetheless, Compaq Corp. broke American records of first year business profits of $111 million. They broke another record of $329 million profits their second year. All of that with sales of this one (technically two) products.'
The Compaq Plus configuration:
1 X 5.25-inch, 360Kbyte floppy disk drive;
1 X 10MB Seagate HDD;
128K bytes of RAM;
9 inch green phosphor display;
Two IBM PC-compatible hardware expansion slots;
MS-DOS 2.0 operating system, and the Basic programming language
My models SN is 1514060132 and besides some cracked plastics that I had already fixed the computer is in great shape. The RIFA Capacitor has been removed and the power supply voltages had been measured.
Below are some pictures of the machine, beside the Philips 2000C.