YEAR: 1995
Initial Retail Price: ?
The Am5x86 processor is an x86-compatible CPU introduced in 1995 by AMD for use in 486-class computer systems. It is one of the fastest, and most universally compatible upgrade paths for 486 systems.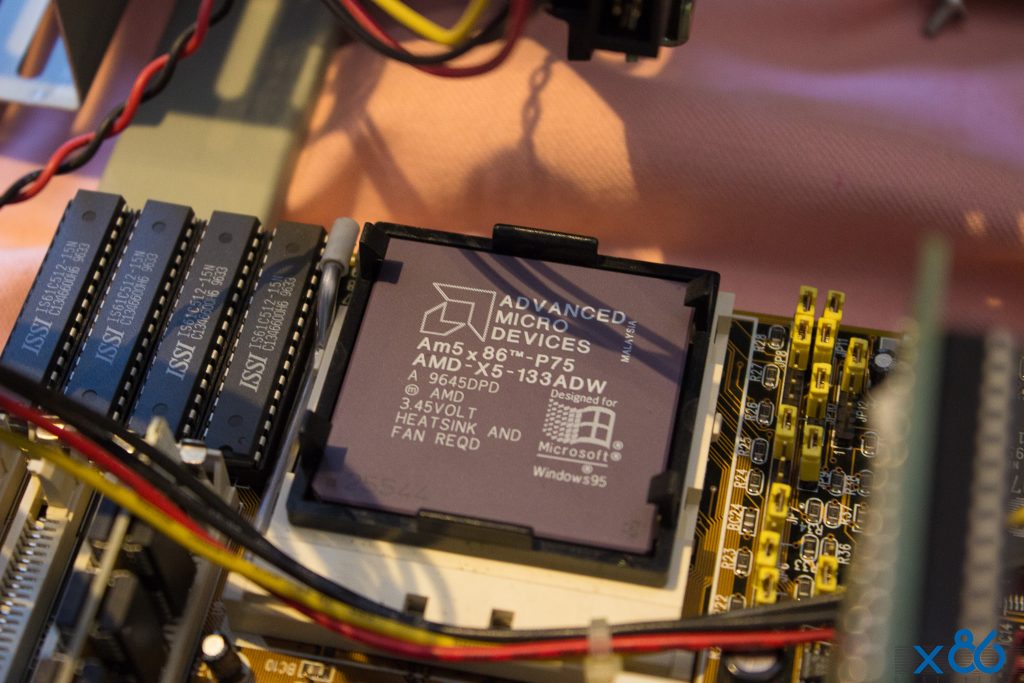 I found this computer on a local sales site. The seller stated that its a donation for anyone interested in collecting or owning such a computer.
The computer came with a nice CRT from digital, an A4Tech mouse and a no name keyboard.
I have to admit there was some cleaning and scrubbing involved, the CPU fan needed some attention and the capacitors of the PSU were bad. In addition to this gorgeous desktop and CRT I added a Microsoft Serial Mouse and a NAN TAN white ALPS switch keyboard.
I am very happy with this computer and I will use it at my Retro gaming events!