Year:1991
Initial Retail Price:$4,299 in 1991 is worth $9,527.11 today
A few years back I bought a video card, from a local sales site. I met Alex (the seller) and started talking about the video cards performance and trending video games, somehow we ended up talking about retro gaming, retro hardware and hobbies. He said that he's got an old computer saved from the garbage bin, in his hometown, and he wants to donate it to my collection once he reaches out to get it.
After a couple of months, I actually forgot the promise he'd make, but after a few other months I got a phone call that he brought me the computer to Cluj-Napoca. The excitement hit me once this monolithic tower got out of his car;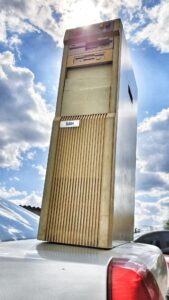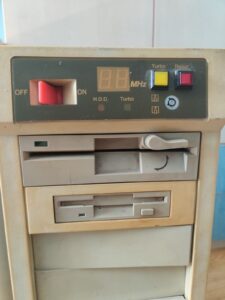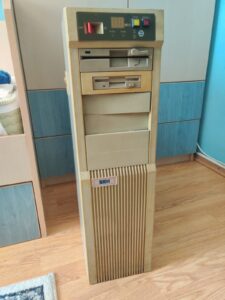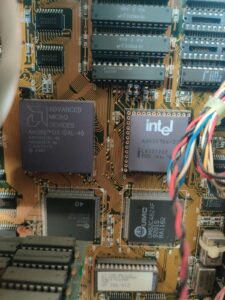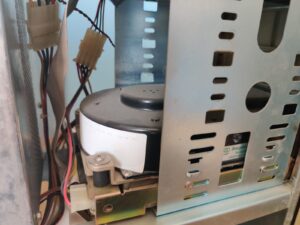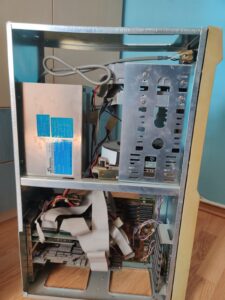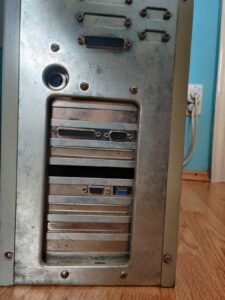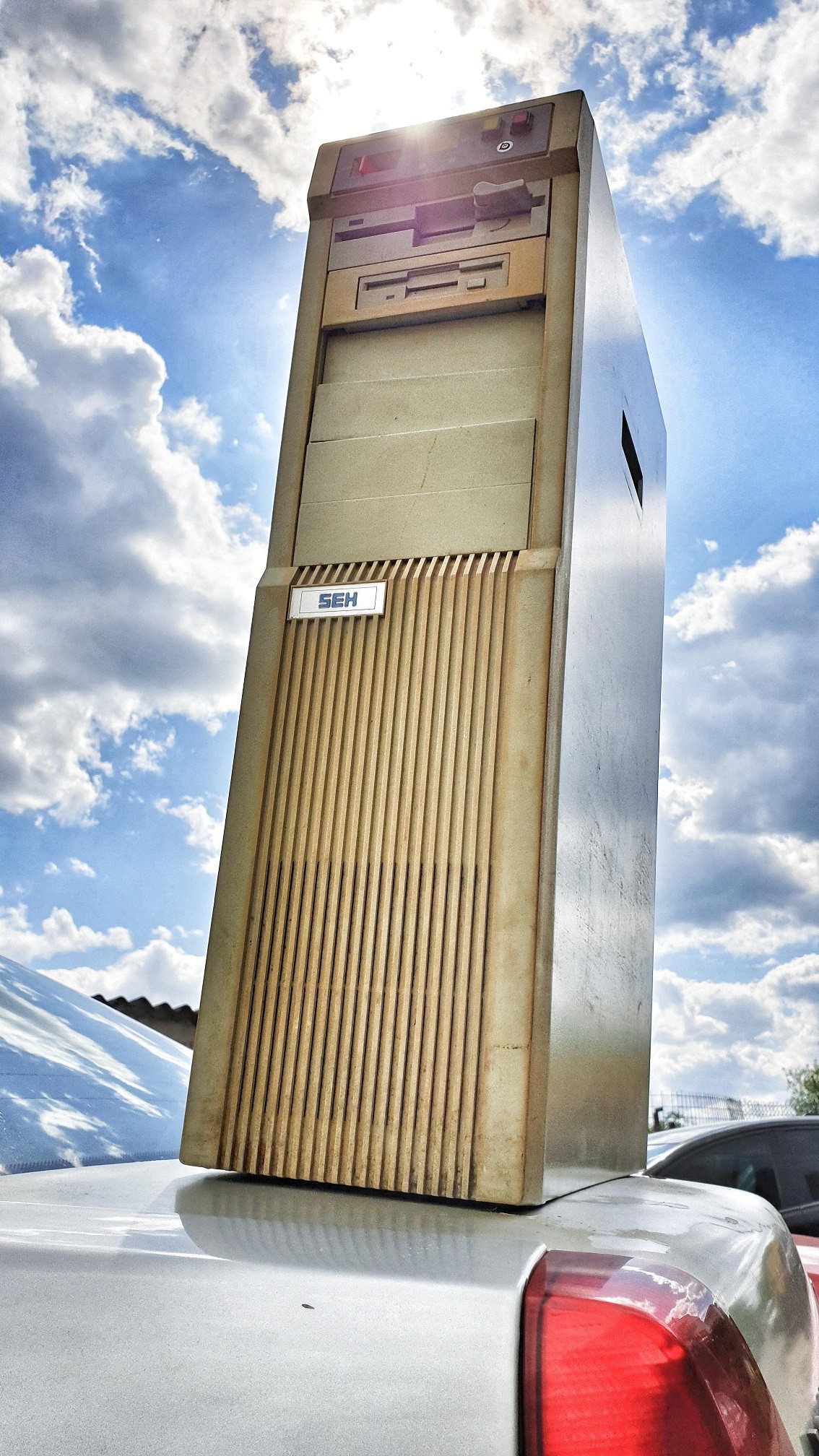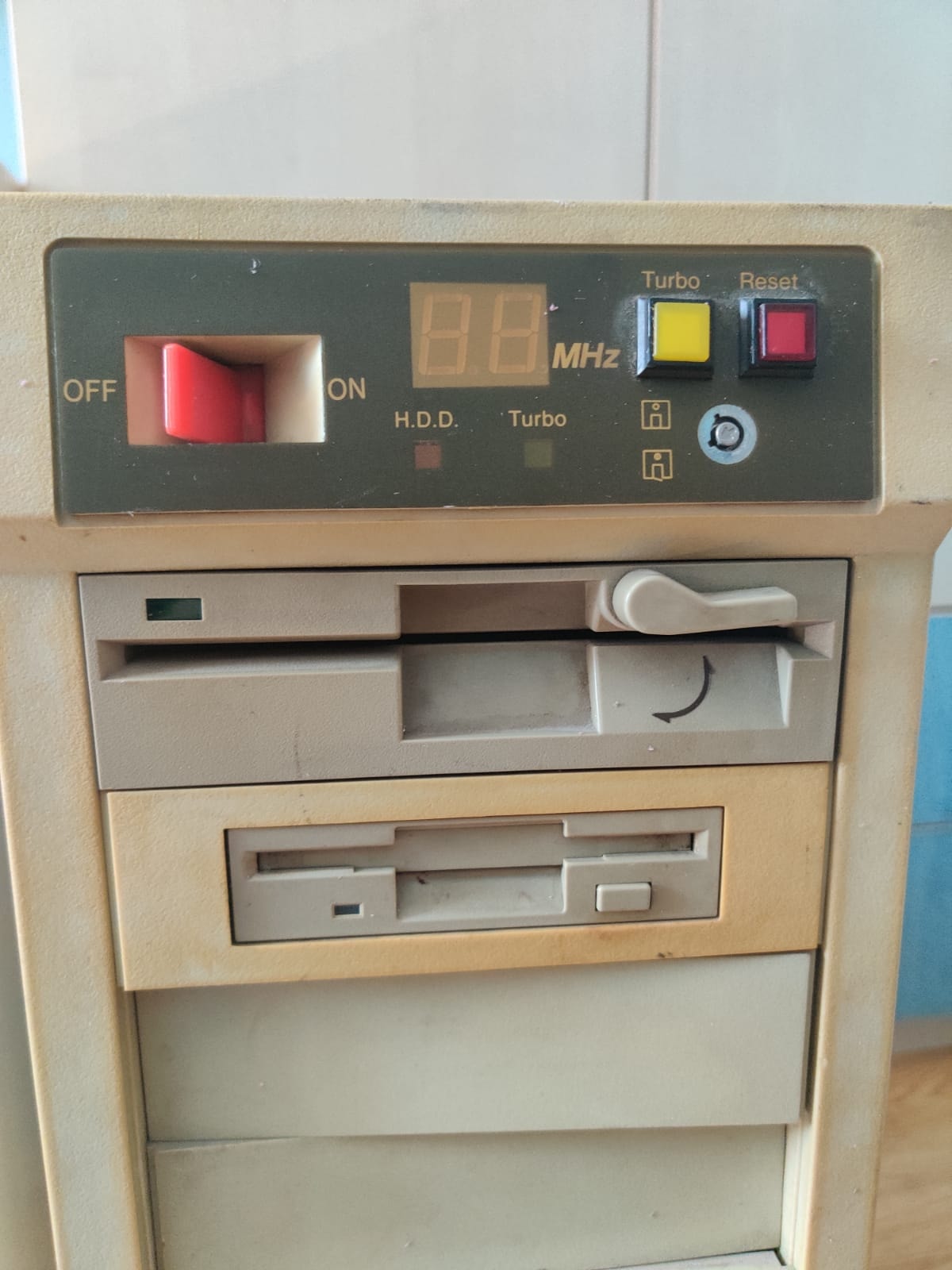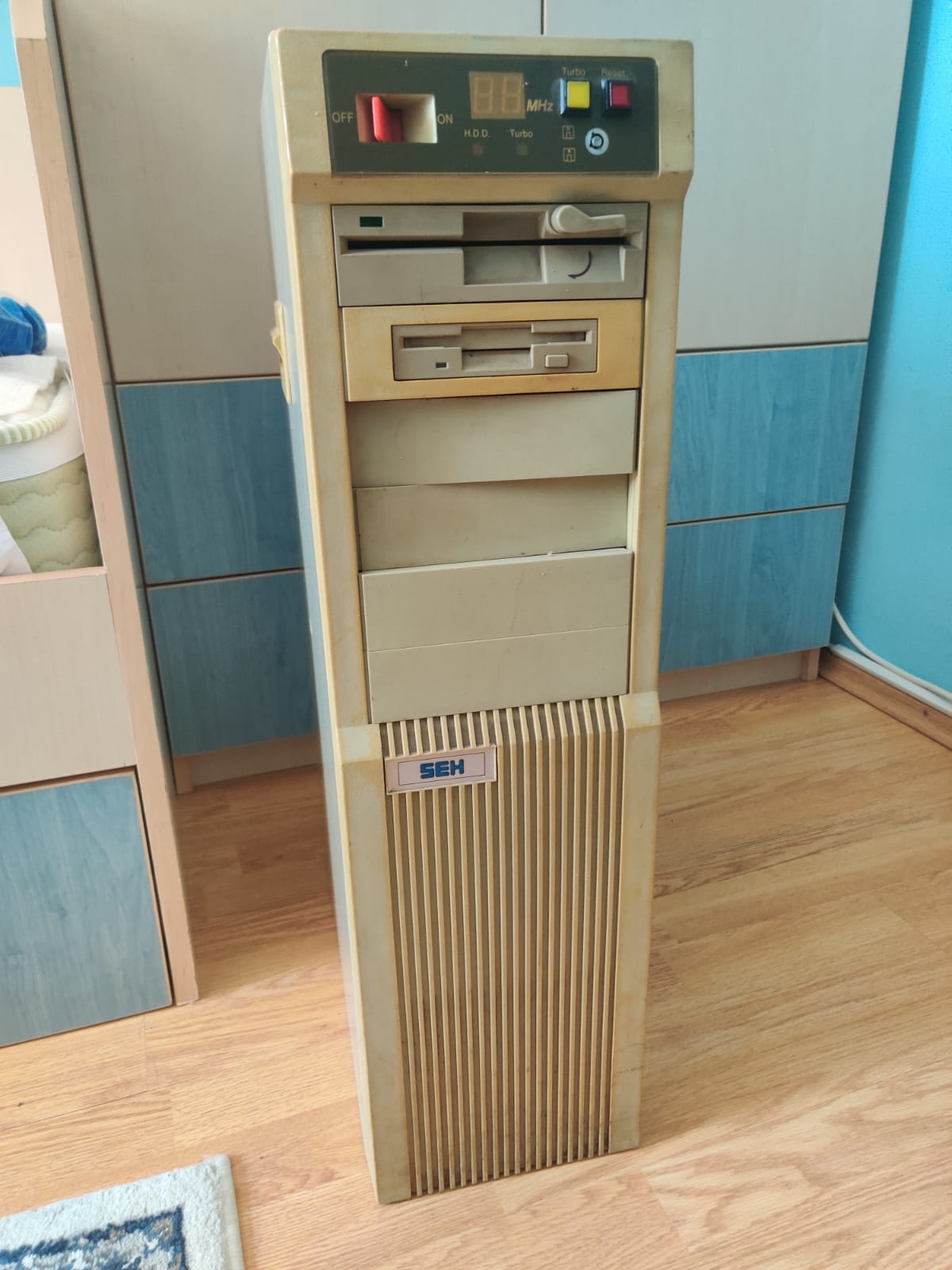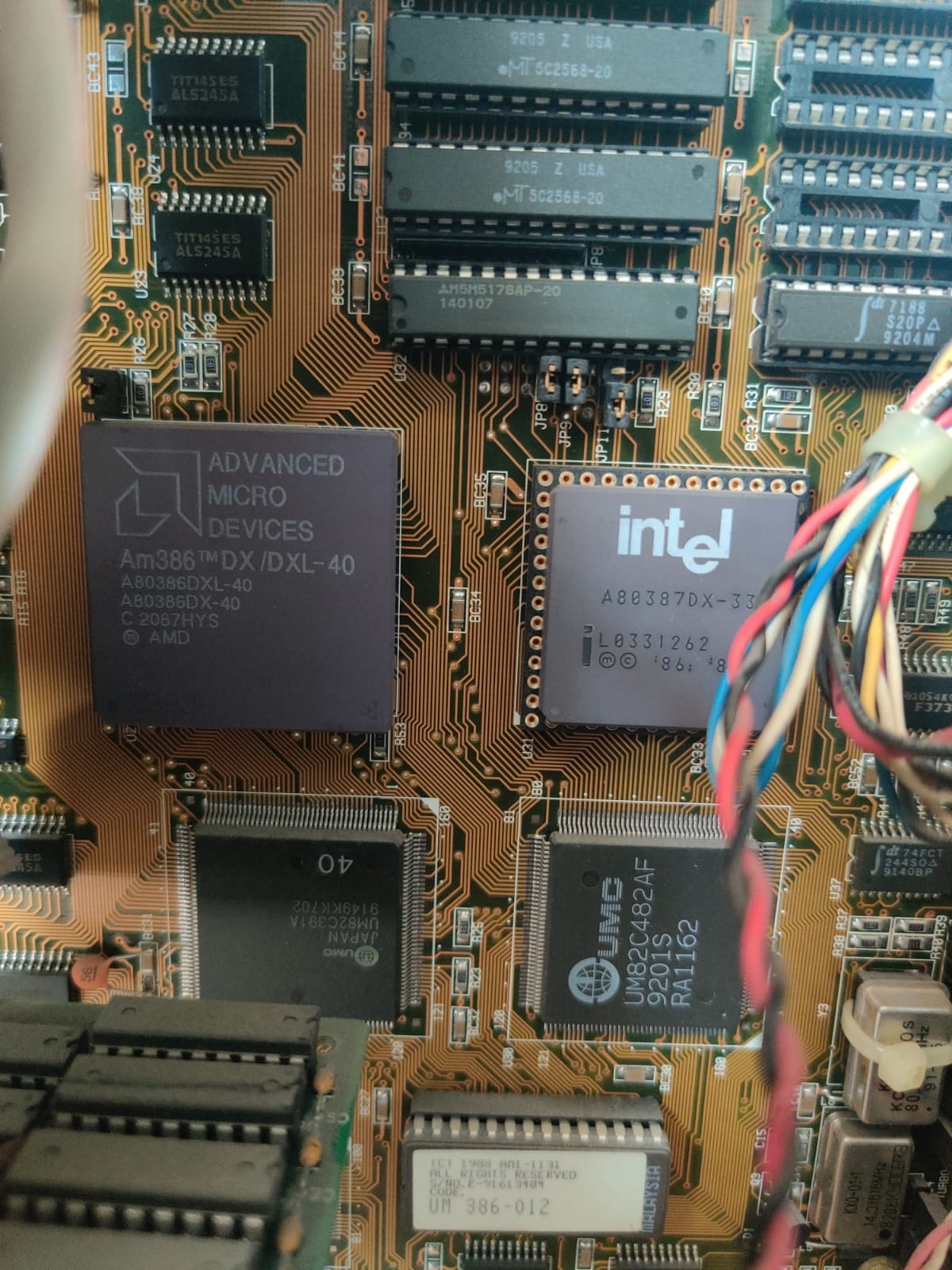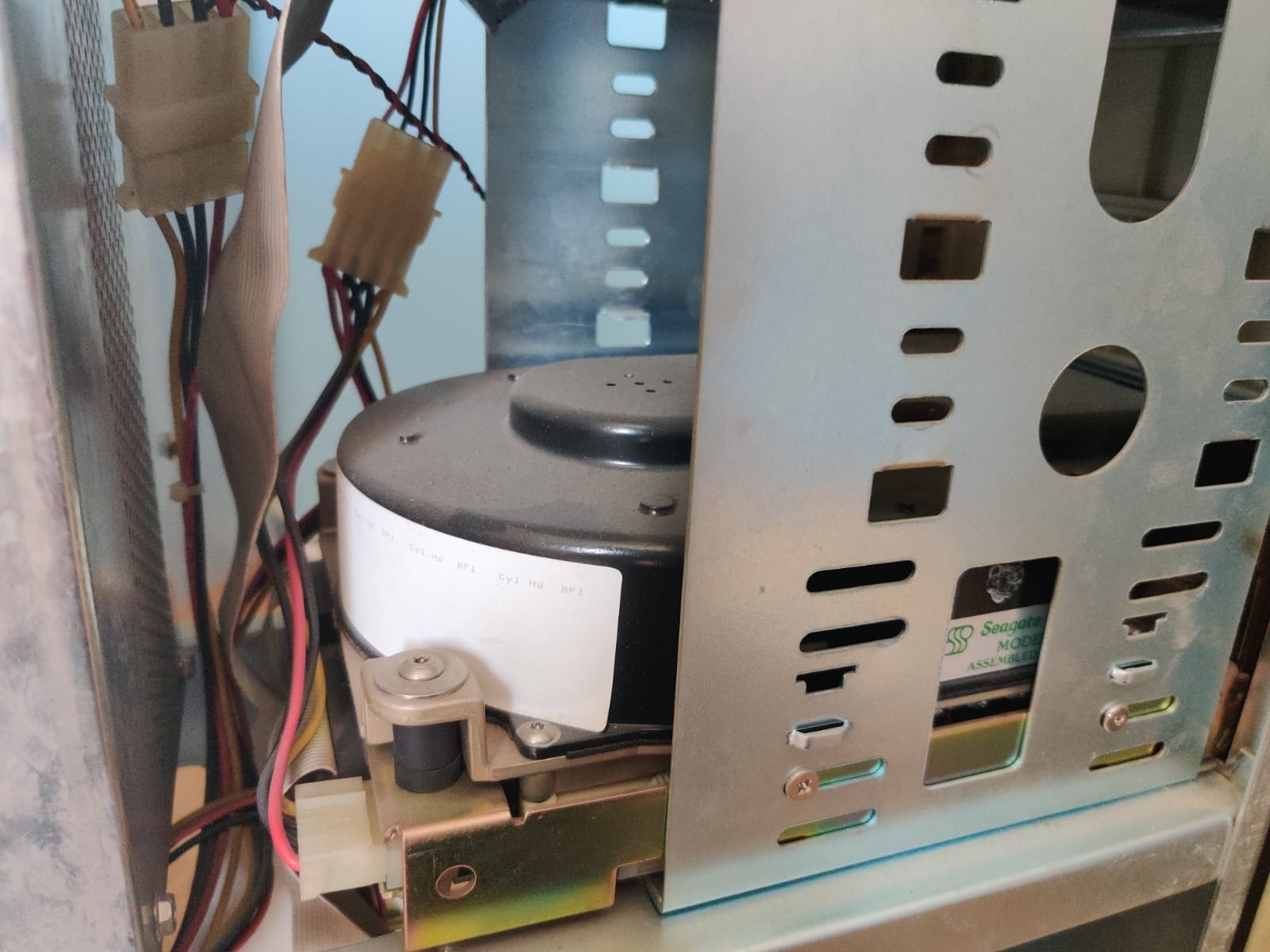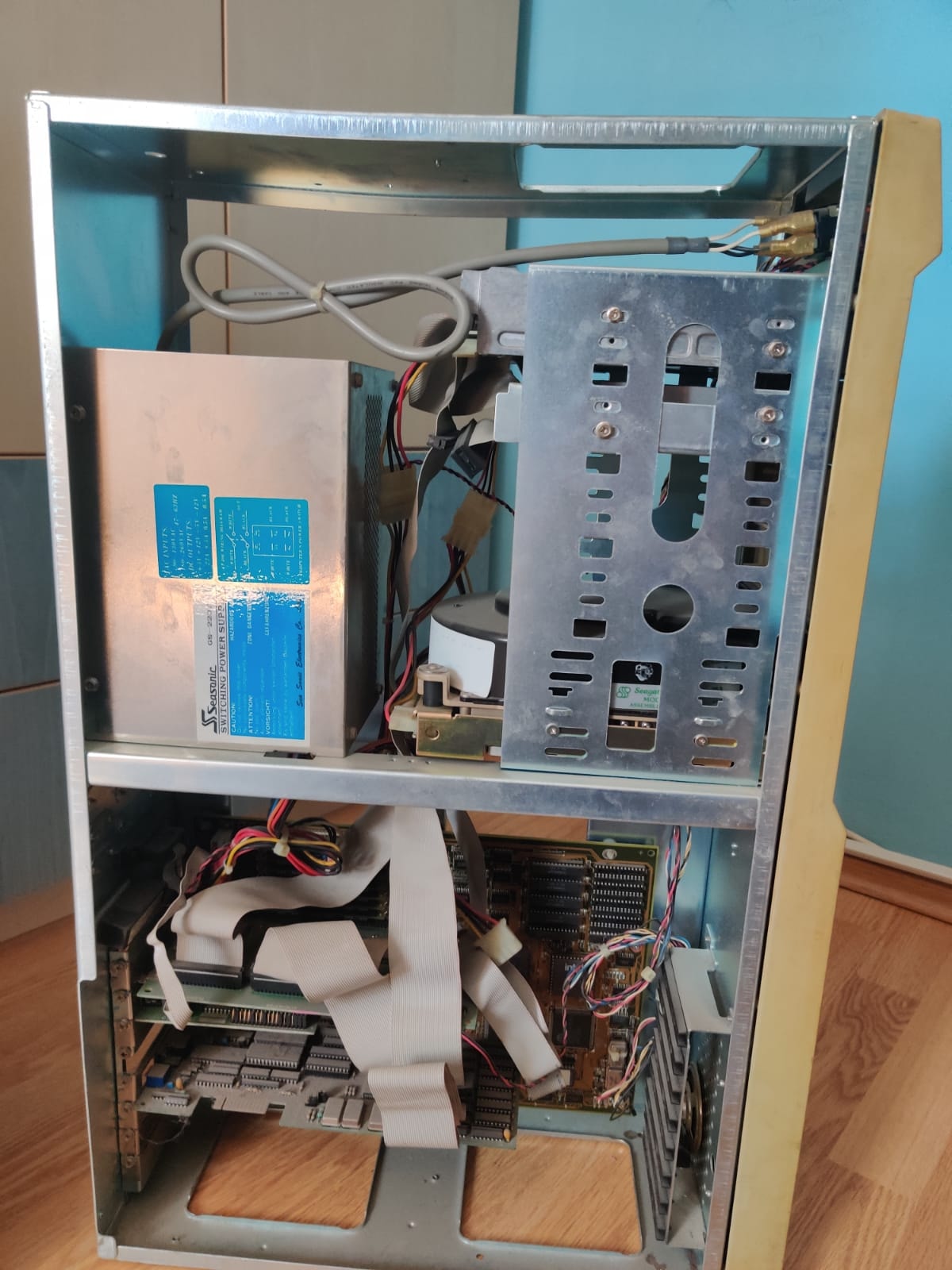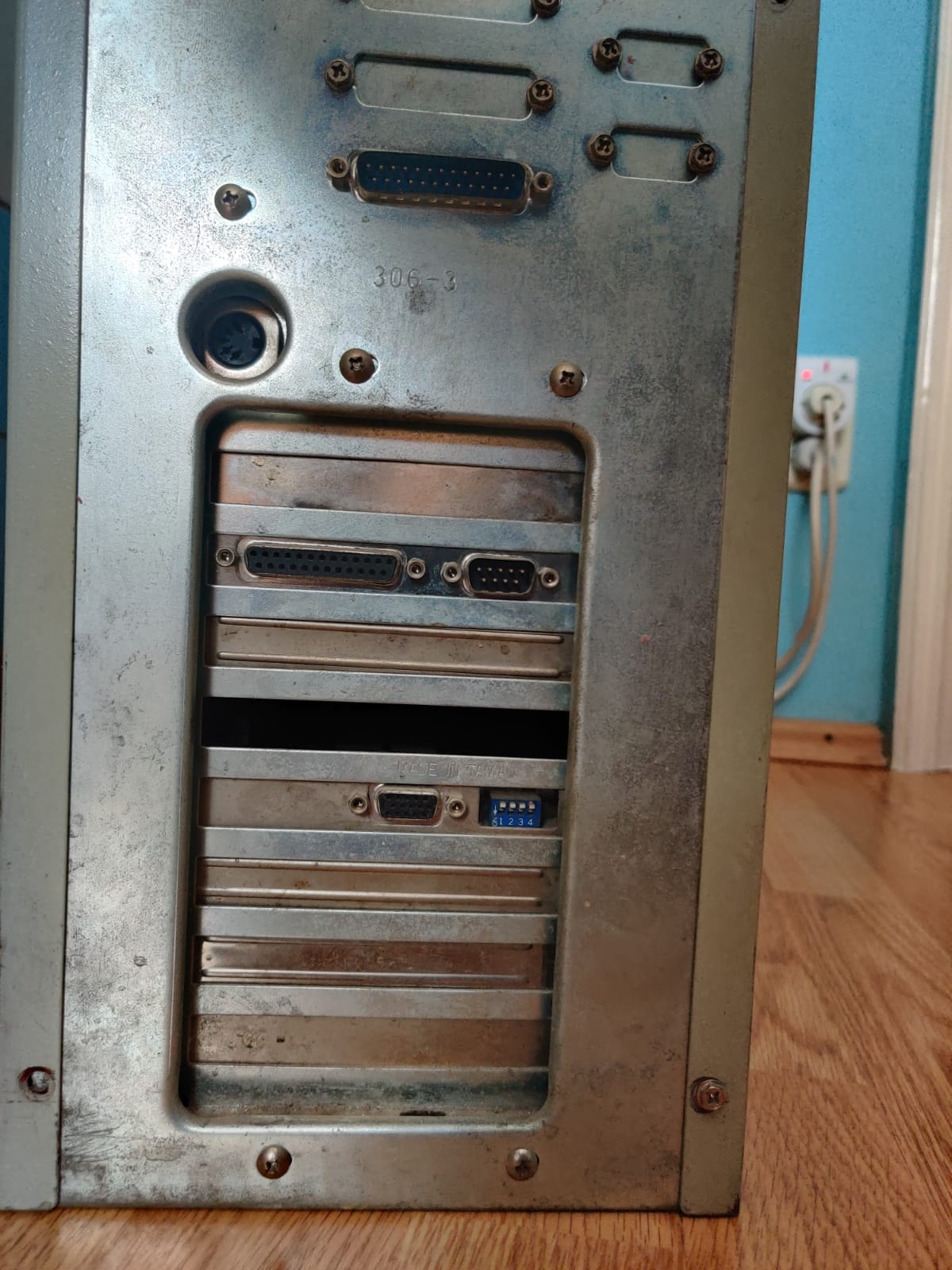 Computer Specifications:
Processor: Am386™ DXL-40 actually running at 40 MHZ
RAM: 8MB, 8X 1MB (30 pin SIM)
Storage: SEAGATE: ST4096 80MB 5.25″/FH MFM ST412
Removable magnetic storage: 5.25 FDD, 1.44 FDD
Video: 512K VGA video card
Sound: Sound Blaster 16
The plastic was pretty yellowed and the case had numerous bumps and scratches. I had to apply a new coat of paint on the metal case and did some retrobright on the plastic. The result is pretty satisfying.
First start in 30 years and first boot attempt \ All nice and clean, booths into Windows 3.1 for Central and Eastern Europe
All the internals were removed and cleaned, the computer case got a new coat of paint and the palstics had a retrobright treatment. A sound card was added to the original configuration and the 3.6V Tadiran BIOS backup battery was changed. One of the biggest issues I had was to properly set the HDD parameter atributes because I had found a lot of incomplete information on the web. After a few failed attempts, I was able to boot the computer into Windows 3.1 for Central and Eastern Europe. The original data is still on the drive, having numerous DOS games and early WinGames. Among the Office suite registered to B.N.R. (Banca Națională a României) there is also the Romanian Train Schedule for the years 1998-1999, "MERSUL TRENURILOR 1998-1999".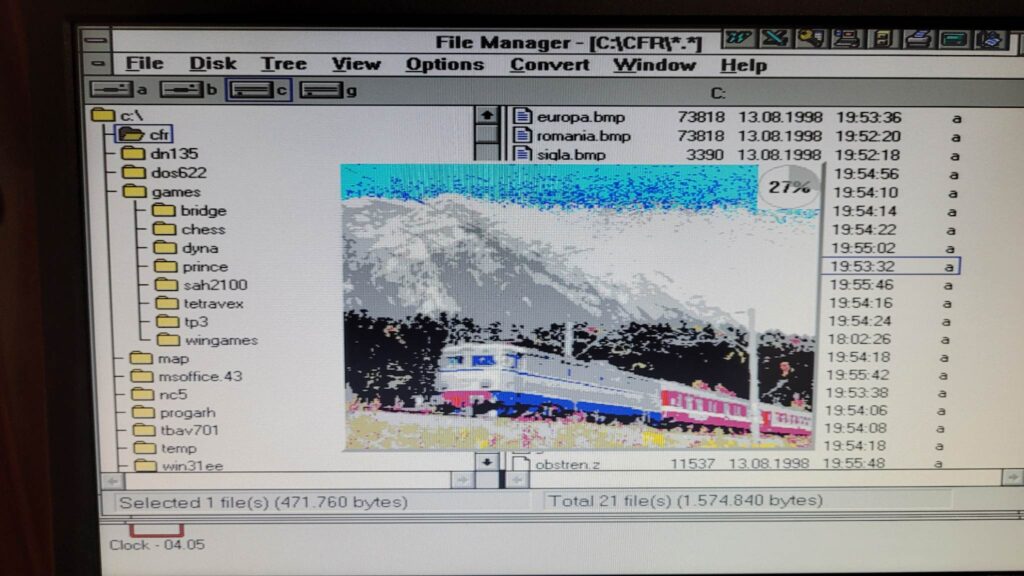 For those wo need the Seagate ST4096 80MB 5.25″/FH MFM ST412 parameters, you can find them here or below:
S T 4 0 9 6    SEAGATE
NO MORE PRODUCED                                      Native|  Translation
                                                      ------+-----+-----+-----
Form                 5.25"/FH              Cylinders    1024|     |     |
Capacity form/unform    80/   96 MB        Heads           9|     |     |
Seek time   / track  28.0/ 6.0 ms          Sector/track   17|     |     |
Controller           MFM / ST412           Precompensation 65535
Cache/Buffer               KB              Landing Zone
Data transfer rate    0.625 MB/S int       Bytes/Sector      512
                      0.625 MB/S ext
Recording method     MFM                            operating  | non-operating
                                                  -------------+--------------
Supply voltage     5/12 V       Temperature *C        10 45    |    -40 60
Power: sleep              W     Humidity     %         8 80    |      5 90
       standby       23.0 W     Altitude    km    -0.305  3.048| -0.305  9.140
       idle               W     Shock        g         5       |     25
       seek          55.0 W     Rotation   RPM      3600
       read/write         W     Acoustic   dBA
       spin-up            W     ECC        Bit
                                MTBF         h      40000
                                Warranty Month
Lift/Lock/Park     YES          Certificates     CSA,FCC,UL478,VDE