YEAR: 1992
INITIAL PRICE: $5,899, $10,943 in 2020
"The Compaq Portable 486 is a computer released by Compaq Computer Corporation in 1992.[ Its street price upon its release with a 120 MB hard disk was 5899 USD. For a model with 210 MB hard disk the price was 6899 USD, but was not available initially in May 1992." (Wikipedia)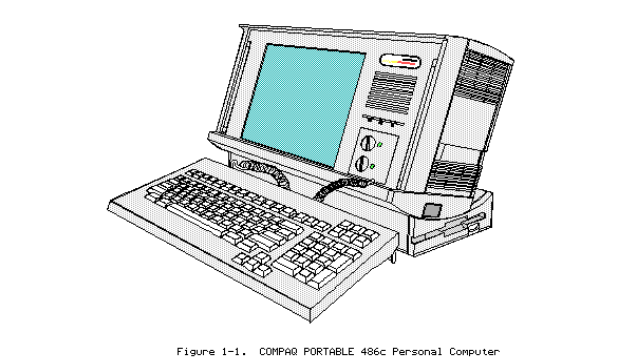 I got this machine from a work colleague who kept it in a timber warehouse for about 10 years or more. The computer looks pretty dirty, dusty and is full of wood chips.
The first thing when I got it, I plugged it in a wall outlet and PRESSED the ON button. Expecting it to blow up or expecting a miracle.
I could hear the HDD drive spin up and that was it…. it needs just some cleaning and we are good to go!
See more on Facebook