YEAR: 1990
Initial price: £845, £2,065 in 2019
Originally released back in 1989 this machine is described by Time Magazine in their All Time 100 Gadgets as one of top five gadgets ahead of their time, was initially priced in the UK at £845.00 and sold less than 1000 units.
I got this computer from a friend that found it in a flea market at 100 lei, 20 EURO. Great deal!
The Psion is powered by an Intel 80C86 processor and has 256 Kb of memory. For external connectivity there's a standard parallel port, a 9 pin mini DIN RS232 port and Psion's fast serial link, a precursor if you like to USB. The parallel and RS232 ports are contained within a removable module that slides into one of the two identical sockets found on the rear of the machine.
The computer has its original packing and is in mint condition. The computer was made for the German market and has a QWERTZ keyboard layout.
This computer was a pioneer in a lot of things!
The first commercially touchpad was developed for Psion's MC 200/400/600/WORD Series in 1989. Read more on Wikipedia. The touchpad mimics the screen, so the position of your finger on the pad will correspond with the cursor position on the screen and the whole pad is clickable. You can also navigate the Graphical user Interface with the keyboard and its pretty efficient once you've learnt the required key combinations.
This computer is equiped with removable storage in the form of sold state disks (SSDs). SSDs were implemented in semiconductor memory for early IBM, Amdahl, and Cray supercomputers, but they were seldom used because of the prohibitively high price. The SSD was not something new at that time as its very well known that the technology was available back in 1950, technology improved over time starting from magnetic core memory and card capacitor read-only store (CCROS).
The screen is a non-backlit LCD with a 640 x 400 resolution. The contrast can be adjusted by using the dedicated function key found to the right side of the touchpad.
The MC400 runs the Psion developed EPOC operating system, a primitive multitasking OS which would in later years evolve into the Symbian OS adopted by Nokia for its early smartphones.
The screen is a non-backlit LCD with a 640 x 400 resolution that is pretty nice to be honest, just make sure you get the right angle. I can guarantee the the quality is superior to your original Nintendo Gameboy. 🙂
The computer is powered by 8 X size AA batteries that Psion suggests it can power your system for 60 hours!
The software applications are supplied on SSD, a text editor, diary, personal database, calculator, file manager, terminal emulator and word processor etc.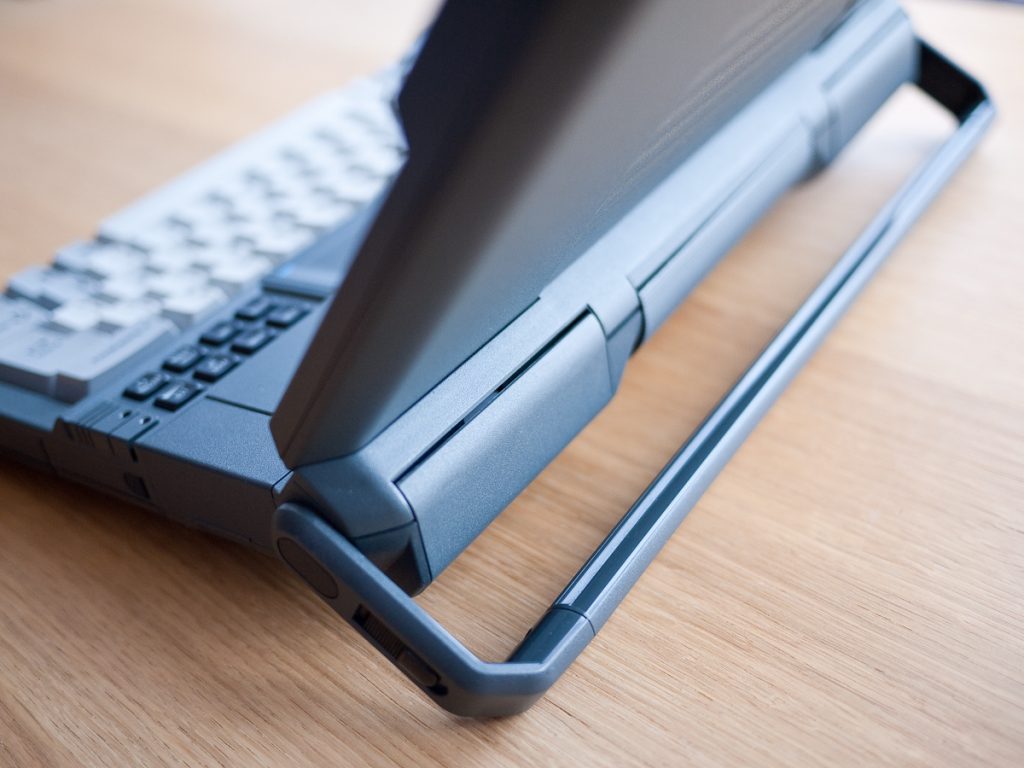 Note: some pictures were taken from https://retrocosm.net/
See overview and repair video, below:
Don`t forget to Like and Subscribe!